Anime Festival Orlando 5 Cosplay 2004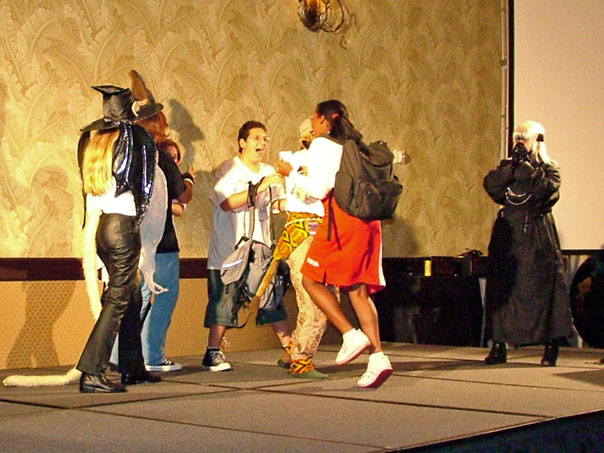 Next up is Simba's Mission.
Anderson from Hellsing gets a little bit out of character as he parties down.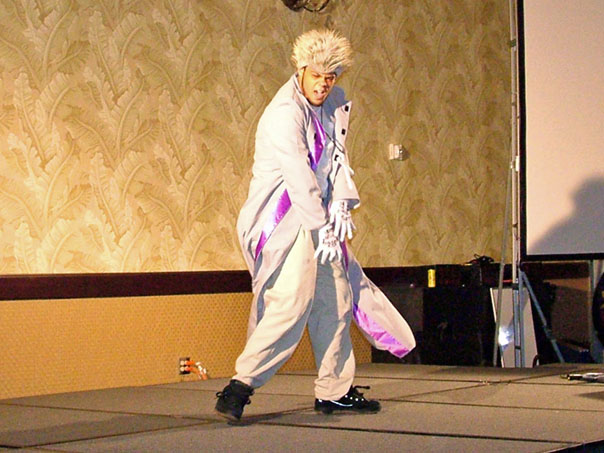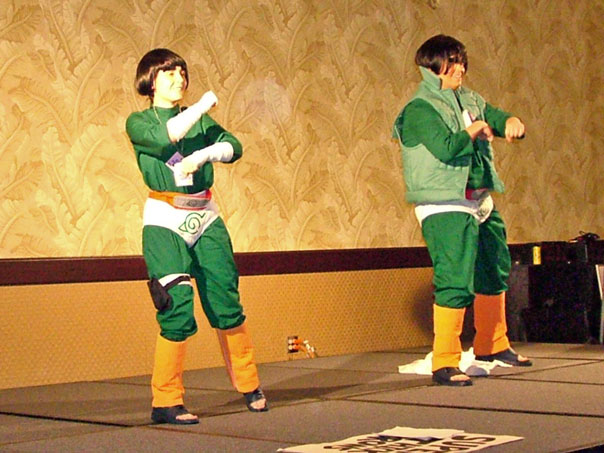 Characters from Naruto give us the big underwear dance.
The Get Backers have good news! They saved money on their auto insurance.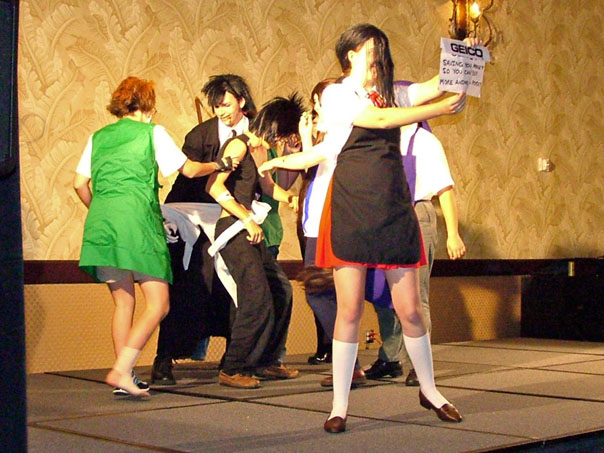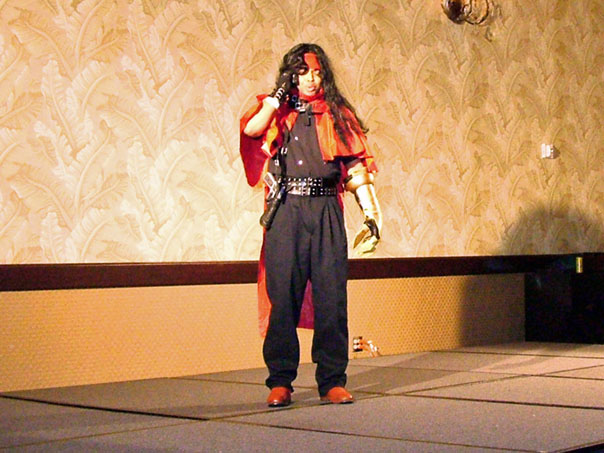 Don't kick the baby!! Vincent from Final Fantasy kicks a plushie out over the audience.
Fun with Black Belt and White Mage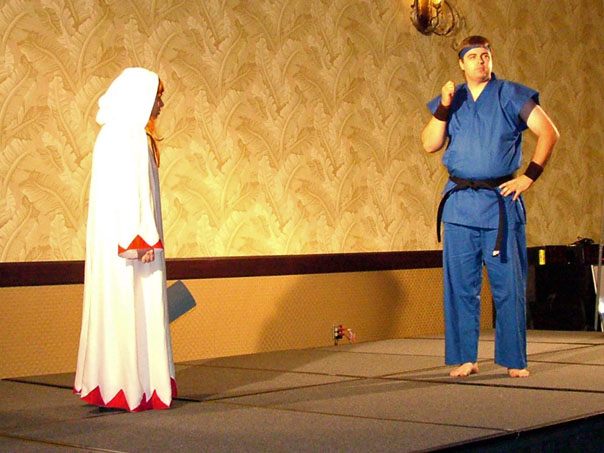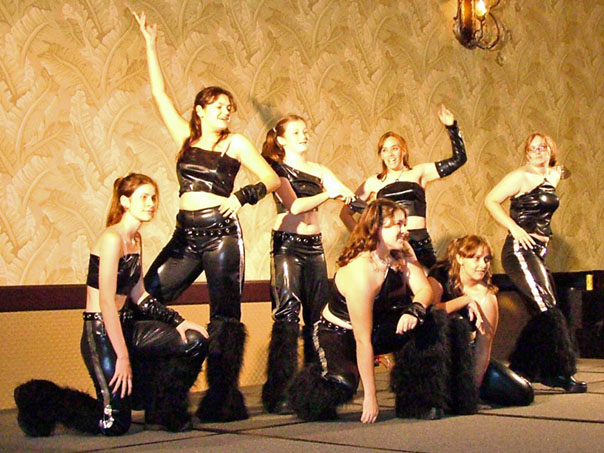 Due to numerous technical problems, we came near to missing this fantastic dance show of Love Revolution 21.