Anime Festival Orlando 5 Cosplay 2004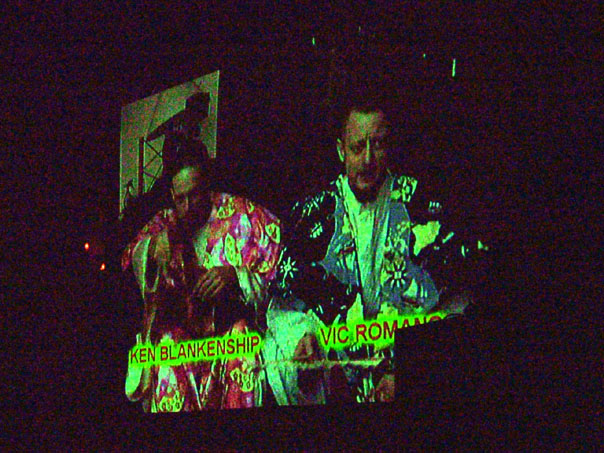 Next on the agenda was the Geek version of the Most Extreme Elimination Challenge video hosted by Ken Blankenship and Vic Romano.
A real hit of the night was the Dating Game hosted by Wheldon Smiley. On the left are the eager bachelors, Doug Smith, Steve Bennett and, um, some pirate guy.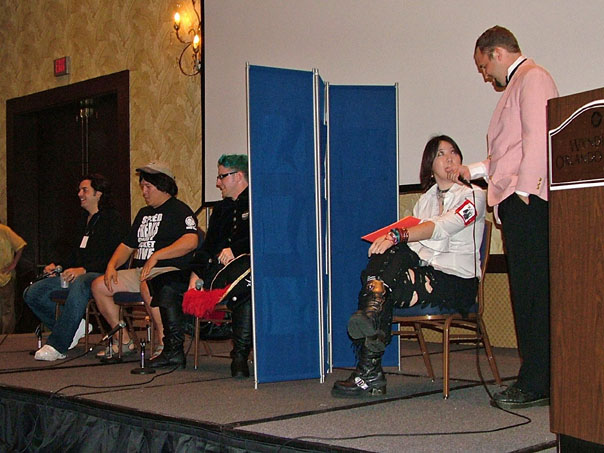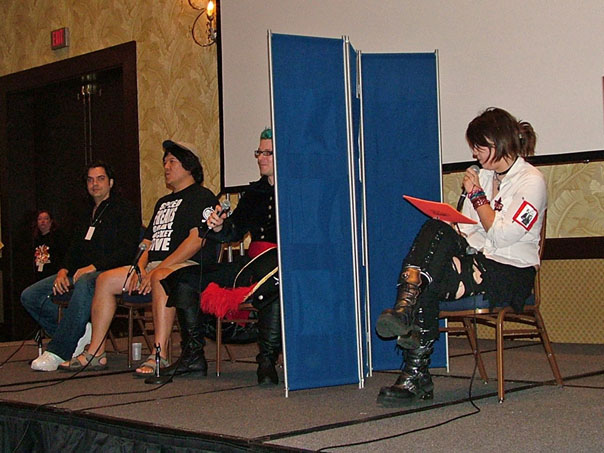 As the game progressed, the pirate guy took an early lead with an offer to impress the young lady with his cannon. However, Doug definitely made himself a favorite of the fans in the end by wishing for pizza and beer to finish off the evening.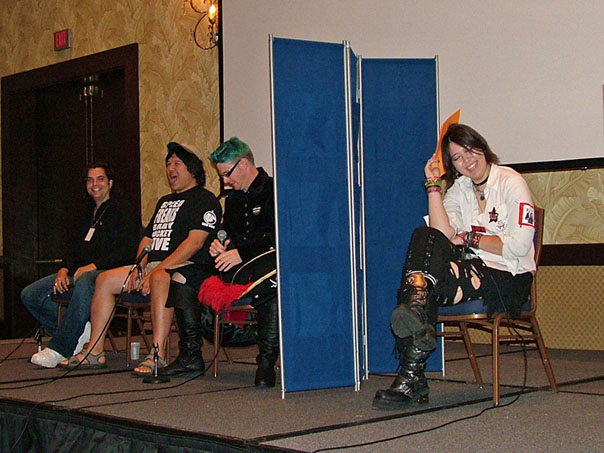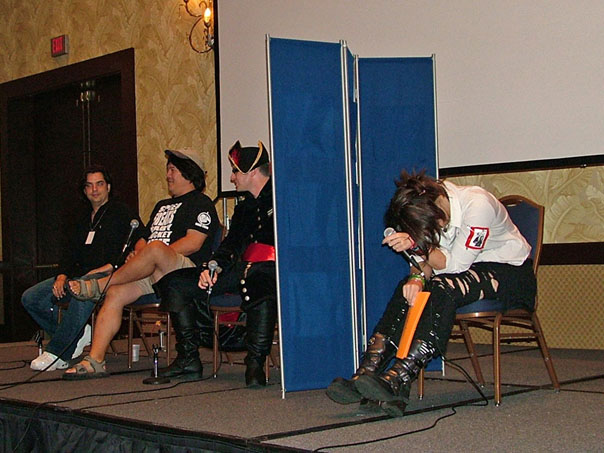 In the end, no suitor would please her and she executed her revenge on Smiley for subjecting her to this torment. ^_^