Anime Festival Orlando 7 Cosplay 2006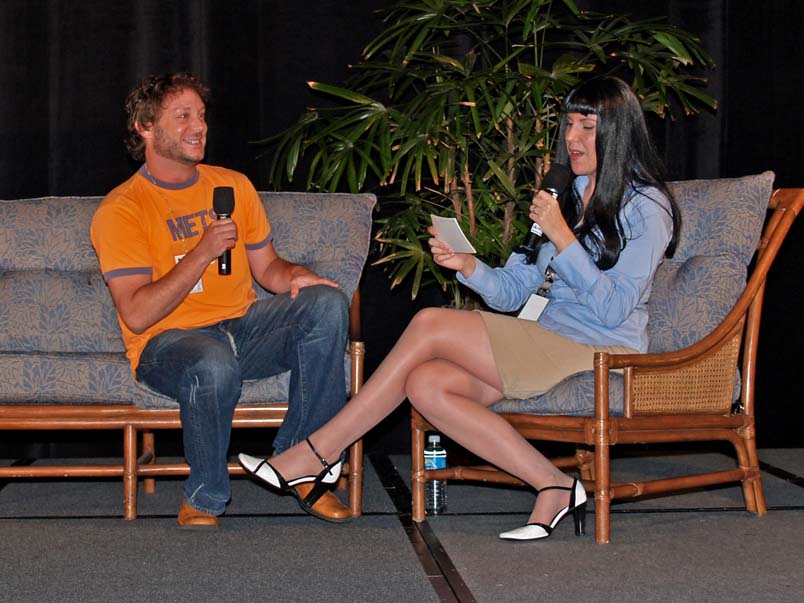 Jeff Nimoy wrote and directed the first two seasons of Digimon as well as numerous other shows. He was also the voice for Wolfwood on Trigun.
Quinton Flynn takes a photo of the audience before sitting down for his introduction. He has provided voices for many, many video games as well as anime.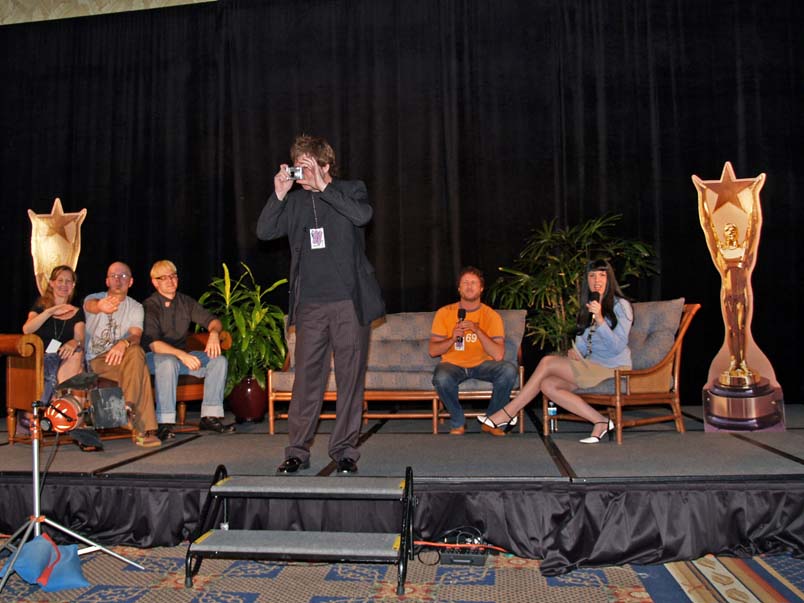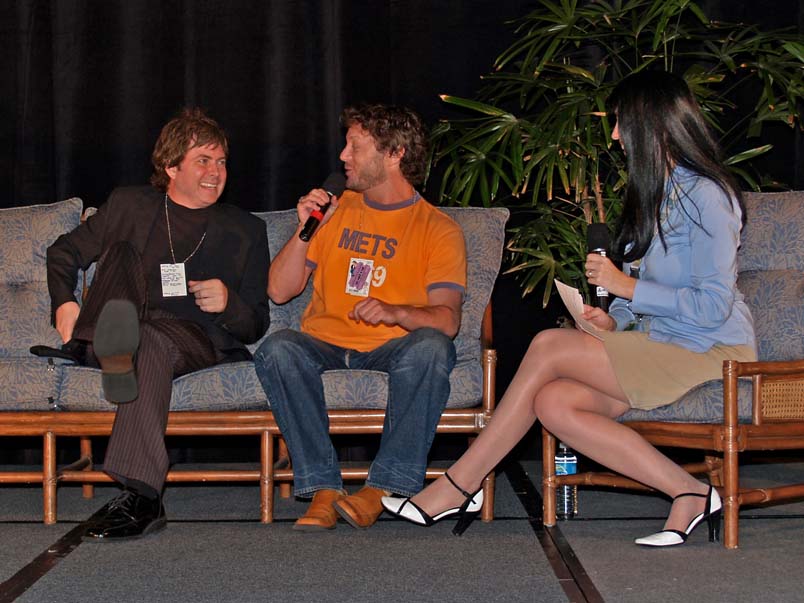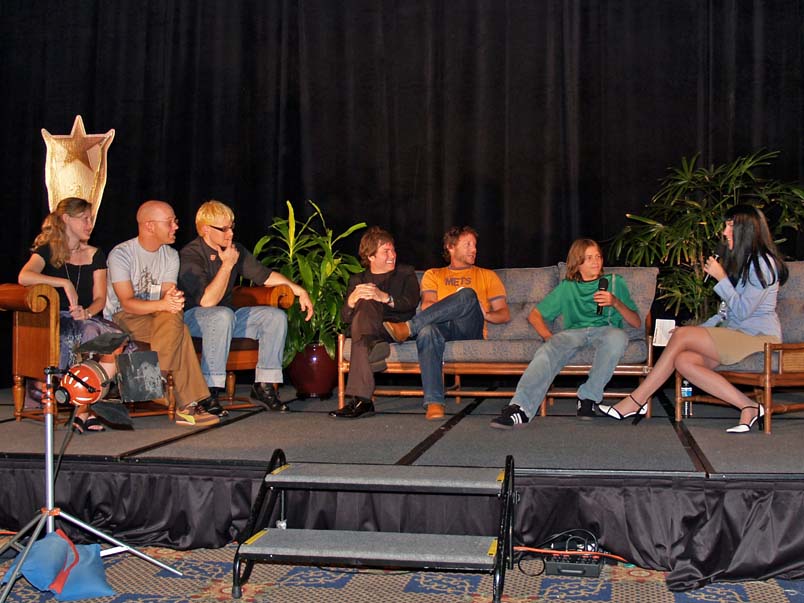 The youngest guest at AFO this year is Aaron Dismuke, who has been the voice for several anime characters, but is most notable for playing Alphonse the younger Elric brother on Fullmetal Alchemist.
He is joined by Vic Mignogna, a celebrity among English dub fans. Vic is well known for really playing to the fans. This year he shared one of his original music compositions, "Nothing I Won't Give". Vic also announced that they would be playing the new movie, "Fullmetal Alchemist the Movie, Conqueror of Shamballa" at a local theatre at midnight. However, for reasons unknown, it was canceled and AFO was unable to show it after all. Fortunately for me, I had already gotten to see it when it premiered at AX 15.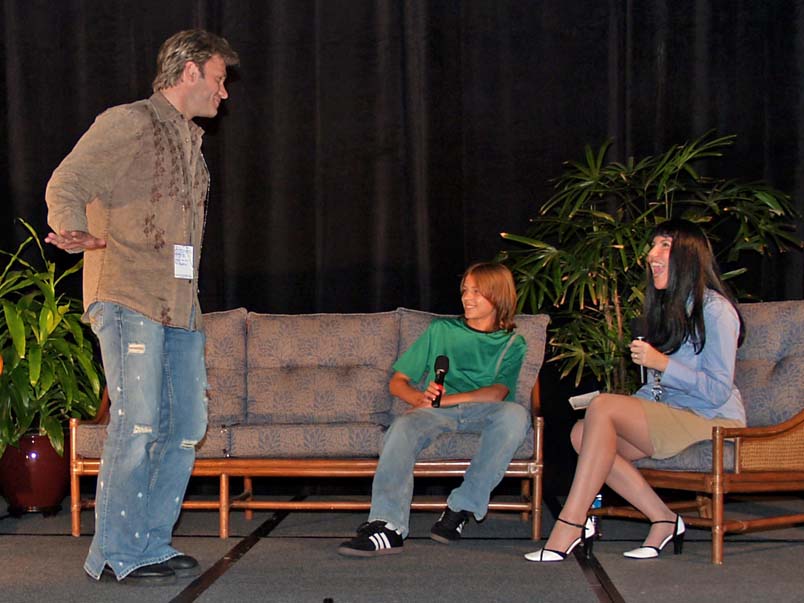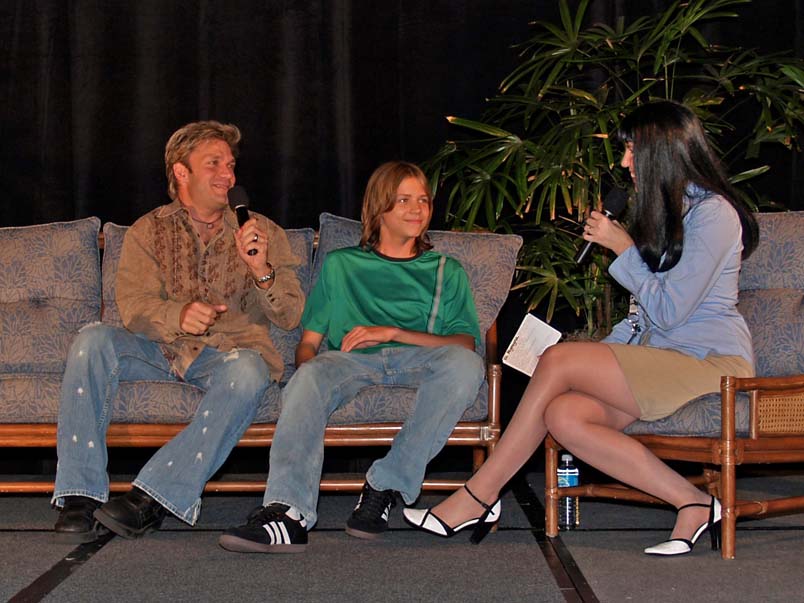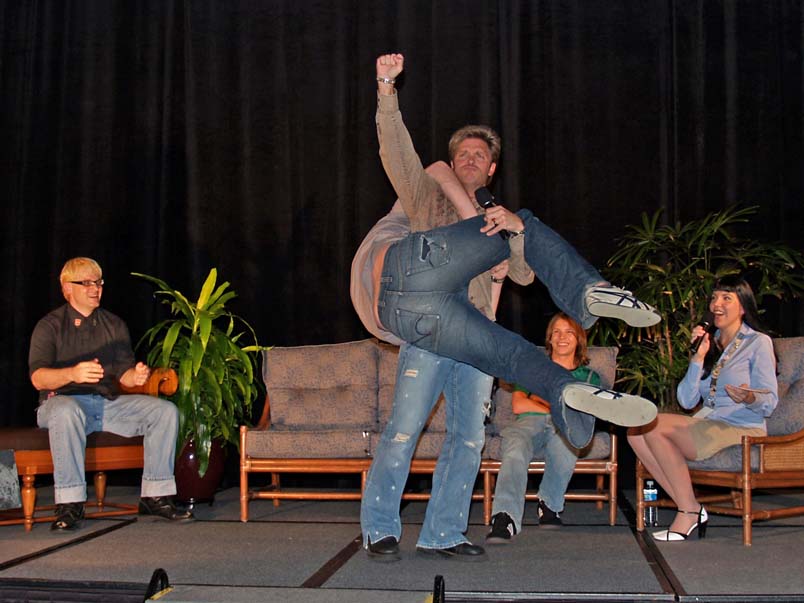 Completing the FMA team is Travis Willingham, who supplied the voice of Roy Mustang and is the honorary leader of the Miniskirt Army which was created in tribute to Roy's famous quote "That day...all female officers will be required to wear TINY MINISKIRTS!", truly a dream to live by. There is a friendly competition between the 'skirts and the Risembool Rangers, which is Vic's fanclub.
And finally, we have Doug Smith, well-known freelance artist, graphic designer and voice actor.