DreamCon 2004 Cosplay - Page 3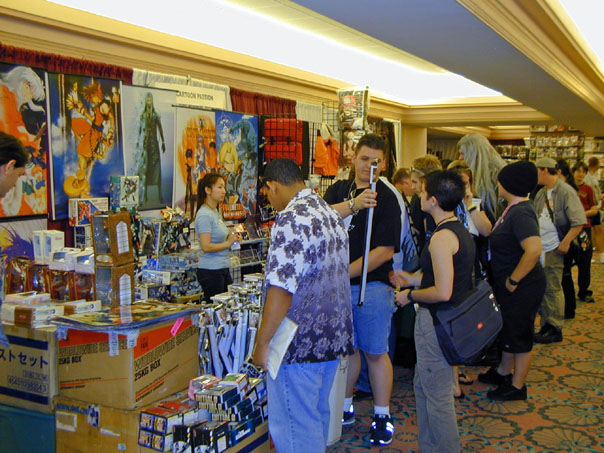 When we got back from lunch just before 2 PM, the dealers room was finally open.
The dealers room was a odd collection of comic book, anime, sci-fi and random stuff. Quite honestly, there was only a few good booths and only one of them carried anime goodies.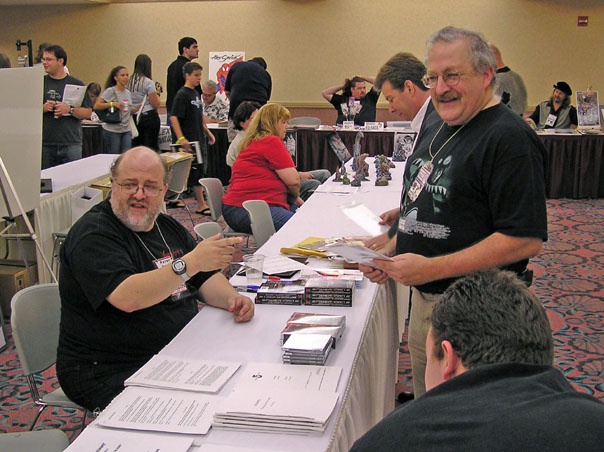 One of my first stops was the guest tables in the back of the dealers room. There I met Peter David, one of my more favorite story writers over the last twelve years or so. I had in hand two comics that I wanted him to sign. As I prepared to hand them over, I mentioned that out of all the work he had done, this particular series was really special to me and one of my favorites. Mr. David speculated that maybe it might be Spider-Man 2099. What a surprise when I actually handed him the first run issue of the Little Mermaid miniseries. I had the first run and second run of issue one. He signed the first one for me and then I asked him to sign the second one for my daughter, Jennifer, since she had loved that series when it first came out back in '92.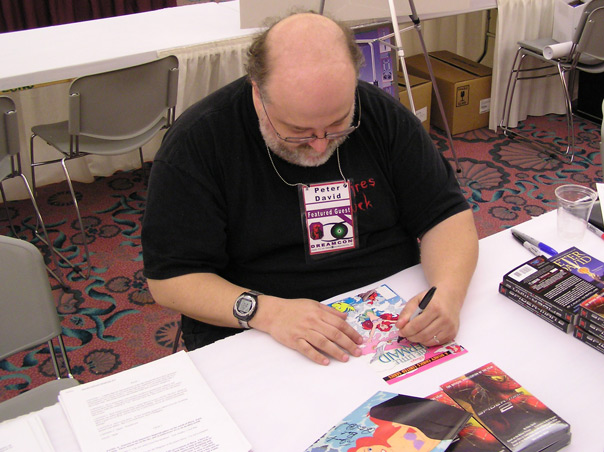 A little later, Josh got the signature of George Lowe who plays the voice of Space Ghost in "Space Ghost Coast to Coast". Mr. Lowe sounds just like the character he plays which was pretty darn neat.