DreamCon 2004 Cosplay - Page 7
Special Note: My trusty Nikon Coolpix 700, after serving me without fail these last five years even after being smashed to the ground as I ran down a street in Japan, has finally met its end. I dropped it on the carpet in Dreamcon on Friday and the lens alignment was obviously affected. Unfortunately, I did not realize this until the con was over. That being the case, the pictures for Dreamcon Saturday are somewhat smeared. But since they are all I have, I will post them in any case to at least document our trip. On the bright side, my wife and kids bought me a Fuji FinePix S7000 for a Father's Day/birthday gift. I can hardly wait to try it out at the next con.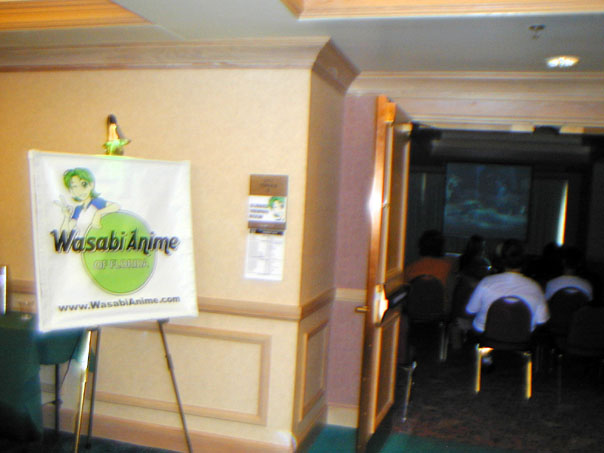 Wasabi Anime was on hand to provide the anime viewing rooms. There was also an art show that was quite good and a gaming room that had at least a dozen screens set up along all four walls in one of the panel rooms.